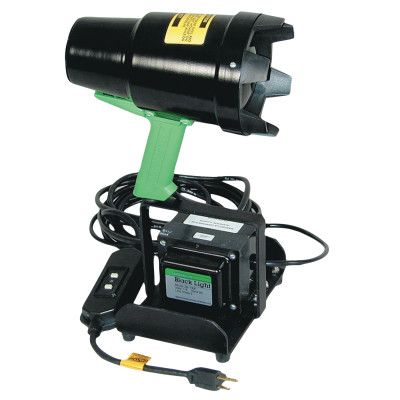 ZB-100F FAN COOLED BLACKLIGHT SYSTE
This item is NOT returnable.
Magnaflux
---
ZB-100F Fan-Cooled Ultraviolet Black Light
Discontinued
This item is temporarily unavailable for purchase.
Click here
to view similar items.
This item is non-returnable.
Cool running for increased safety and comfort
Extended bulb life for greater operating efficiency
Polycarbonate bezel shields operator's hands from lens
Cord-through-handle design reduces operator fatigue
Rugged aluminum housing and reinforced fiberglass handle
Recessed lens for bulb protection
No attributes currently available.
---
https://www.ibsupply.com
Printed on 10/22/2017 14:24 PM