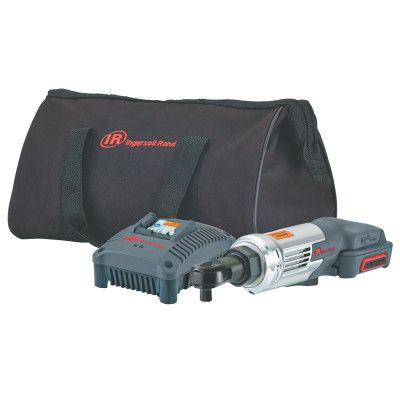 3/8" RATCHET KIT
This item is NOT returnable.
Ingersoll-Rand Company
---
IQV12 Series Ratchet Wrenches, 30 ft lb torque, 3/8 in drive,
Discontinued
This item is temporarily unavailable for purchase.
Click here
to view similar items.
This item is non-returnable.
Bright white LED casts light on the work piece
Compact, durable motor and all-metal drive train deliver up to 30 ft-lb of torque and allow additional manual torquing capability
Feather-touch variable speed paddle trigger allows different grip techniques for easier access
Polished aluminum and composite housing protects against repeated 6-foot drops onto concrete and exposure to shop fluids
Positive-lock battery with patent-pending dual side button design for easier and more secure battery installation
No attributes currently available.
---
https://www.ibsupply.com
Printed on 10/23/2017 06:33 AM