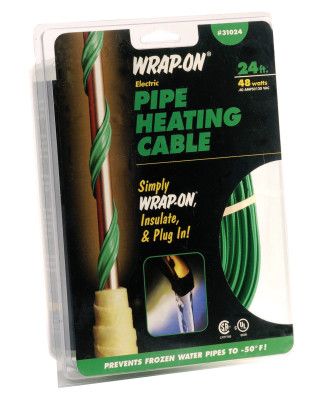 18' 120V HEAT TAPE REDW/THERMOSTA
This item is NOT returnable.
(Other)
---
Pipe Heating Cables, w/Thermostat, 120 V, Red
Discontinued
This item is temporarily unavailable for purchase.
Click here
to view similar items.
This item is non-returnable.
Help protect your cold water and hot water pipes from freezing
This cable has a grounded safety plug
It is considered one of the best solutions for safeguarding water pipes in cold climates
No attributes currently available.
* This item is not TAA compliant.
---
https://www.ibsupply.com
Printed on 10/23/2017 08:11 AM