This item is not currently available online. Please contact customer service at 800-642-8778 for availability or alternative options.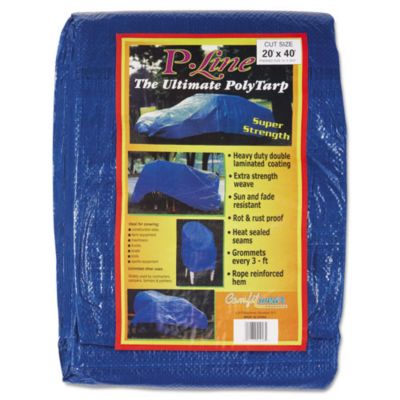 Multiple Use Tarpaulin, Polyethylene, 20 Ft X 40 Ft, Blue
This item is returnable.
Anchor Hocking Glass Company
---
Sun and fade resistant. Rot and rust proof. Reinforced hem. Heat sealed seams. Grommets every 3 feet. Type: Tarp; Style: Multi-Use; Outer Dimensions: 20 ft x 40 ft; Material(s): Polyethylene.
Discontinued
This item has been discontinued.
Click here
to view similar items.
No attributes currently available.
* This item is not TAA compliant.
---
https://www.ibsupply.com
Printed on 11/20/2017 03:29 AM